Dezarae's Desirable Desserts

3D Bakery


At 3D-Bakery we take pride in the products we bake.  We create baked goods to fit any occasion and use quality ingredients.  Our menu offers an irresistible blend of classic to decadent baked goods.  We also offer our goods in gluten and/or dairy free options upon request (however the prices listed on the site do not reflect this option, GF/DF pricing is available with requests). 

We believe in providing products that will have you coming back for more.  Our cupcakes are better than grandma used to make.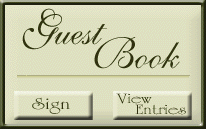 Emma McComber Memorial Fund

"She was loved by everyone who was lucky enough to know her." -William McComber, Emma's dad.

On Tuesday, March 10, 2015, Emma was killed in a tragic way along with her mother and her younger brother. The families are seeking those who can find it in their hearts and budget to help with the costs involved during the painful time.